Daniel Kendall
CEO and Founder
Daniel has a Bachelor of Information Technology (Computer Science) and has been developing software for businesses since 2002. Projects include boat and dive management systems for James Cook University and University of Wollongong, risk management software for ACS Financial, image export tools for Software of Excellence, dental practice management software, numerous business management and quoting tools.
Dan loves pulling this apart to find out how they work. One day he says he'll learn how to put them back together!
Adrian Pratap
Operations Manager
Adrian has 20+ years of experience in networks, servers and storage solutions, IT support and troubleshooting, education, and IT skills development.
Fascinated by IT and its ability to help people; Adrian loves being able to provide solutions to individuals and organisations that streamline their processes and create robust IT environments. Adrian enjoys being challenged and creating personalised solutions, catering for the customer's specific needs.
Adrian is motivated to provide the best for clients because it's 'The right thing to do'.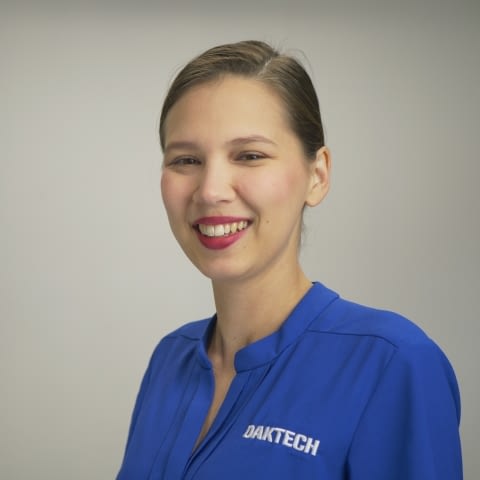 Naomi Watts
Marketing Manager
Naomi has 3+ years' experience managing the marketing for businesses and non-profit organisations. Providing advice, expertise, and education with the goal to help businesses achieve their best results and maximise potential.
Naomi is motivated by seeing businesses grow through improving their marketing. Knowing the marketing has created a direct positive impact in people's lives.
Dylan Read
Senior Technical Support
Dylan has been in the industry 7+ years and is motivated by the experience of having a customer whose day you just turned around and the smile on their face at the end of it all!
Dylan enjoys learning something new, or how to do something better every day!
Josh Dubbeld
Technical Support
Josh has been in the industry 2+ years and is pursuing a Bachelor of Information Technology. His favourite thing about the industry is being able to create solutions that make peoples lives better! Seeing clients happy is what drives Josh to improve.
Sandra Narratone
Technical Support / Administration
Sandra has a Bachelor of Information Technology and has been working in the industry for 3+ years. Sandra always wants the best for clients and ensure they know they are valued. Her favourite thing about working in IT is being able to help people with their computer problems.
Matthew Bill
Technical Support
Matthew has been in the industry for 1+ years and the best part about his job is that he gets paid to spend all day with computers. Matt enjoys genuinely wants to help people find solutions to their problems.
Matthew Ainsworth
Software Developer / Technical Support
Matt has been learning about tech since he was a kid and working in the profession 7+ years. Matt enjoys when he can use his technical skills and abilities to benefit others. Working on both technical and software aspects gives Matt a unique approach when troubleshooting and creating solutions.
Ethan Waters
Software Developer
Ethan is pursuing a Bachelor of Electrical Engineering and Physics and has been working 1+ year in the industry. Ethan finds computers interesting and enjoys solving the challenges they create. He has a desire to continually learn as much as possible in the constantly expanding industry of IT.
Keion Larsen
Software Developer
Keion is pursuing a Bachelor of Information Technology and Internet of Things and has 1+ year experience in the industry. Keion wants to be proud of what he develops and always wants to make sure he is making the best choices in what he does for clients. His favourite thing about the IT industry is being able to program and figure out solutions when developing applications.
Tim Yanner
Software Developer
Tim is pursuing a Bachelor degree at university and has been in the industry for 1+ year. Tim focuses on applying his skills to enable him to continually learn and create the best version of project possible. His favourite thing about the industry is that he can see the new and evolving technologies firsthand and it keeps things interesting!
Hunter Dinan
Software Developer
Hunter is pursuing a Bachelor of Electrical Engineering and Physics and has been working 1+ year in the industry. Hunter wants to help people and loves using science to do it, with a firm belief in the important of the role technology plays in helping people. He enjoys learning and how it improves his ability to continually overcome challenges.
Paul Compton
Sales
Paul has been in the industry for 20+ years and is constantly fascinated by the technological advances. Paul is driven to do the best for clients and help them succeed in their endeavours.
Michelle Gummow
Graphics Designer
Michelle has been working in graphics design for 3+ years, and loves that she is able to make beautiful things every day. Michelle's favourite thing is to take a clients idea and bring it to life in a way that the client is excited about. She enjoys contributing to projects that makes a positive impact on the world!
Lashoda Street
Administration
Lashoda is pursuing a certificate in administration and started working in the industry in 2021. Lashoda focuses on doing her best for the clients and enjoys being at the reception to welcome clients.